Action Tyres and More are the car suspension specialists of Southport. For this reason, many local smash repairers choose Action Tyres for suspension reports and the fitting of new components.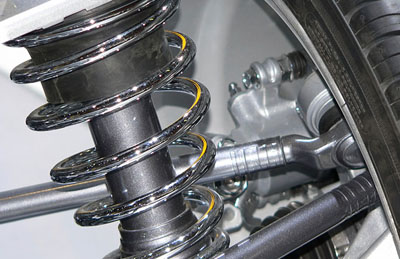 Better than your standard suspension service
The crew offer a vast range of suspension repairs from lowering to high-performance modifications for all types of vehicles. We also provide a race track set up service.
We stock the best brands
When it comes to suspension, we only use the best. Monroe Suspensions, Pedders, Bilstein, KYB and King Springs. We believe in these products and our ability to transform your car into a machine you can be proud of.
Wondering if we service your vehicle?
You're in luck as we perform suspension services on every type of car, including motorsport vehicles, in our motorsports preparation department. Pop in today, and we will have your car's suspension tuned for performance.
Small & medium size cars
Large & Family cars
Off-Road / 4×4 cars
SUV's
Luxury and performance cars
In a hurry to get somewhere?
If you're in a hurry to get somewhere, we offer a complimentary pick-up and drop off service within a 5km radius.
Prefer to hang back?
If you wish to wait while we work on your car, we have an air-conditioned waiting room stocked with complimentary tea, coffee and water. You'll never get bored with our wide selection of magazines and TV channels.