Do you need a new Battery, or are you unsure about the life of your current battery? Our team of experts situated in our state of the art Southport workshop can advise you what's best for your vehicle's battery.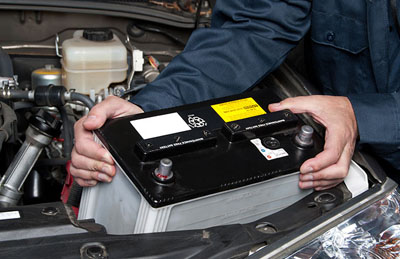 We stock a wide range of batteries
Action Tyres & More stock a wide range of premium quality Supercharge batteries to suit a range of passenger and 4WD vehicles. If we do not have the battery that you require, we will order the correct one for you.
The importance of maintaining good battery health
Your vehicle's battery is possibly the most critical component, so it's necessary to check on its health regularly. There's never a good time for your battery to fail and leave you stranded in a parking lot, so don't leave it to chance.
We fit batteries to every car
Need a new battery? Pop down to our workshop in Southport today as we service every car, including but not limited to;
Small & medium size cars.
Large & Family cars
Off-Road / 4×4 cars
SUV's
Luxury and performance cars
Need to get somewhere locally?
We understand you may lead a busy life, so we offer a pick-up and drop off service within a 5km radius, all on the house.
Battery tests are quick, so relax in our waiting room
We have a welcoming air-conditioned waiting room kitted out with complimentary tea, coffee and water. We have a great selection of magazines and TV channels for you to pass the time.