Trust the Gold Coast's Leading Tyres, Mag Wheels & Mechanical Services. Or try our Mobile Fitting Service …….
Action Tyres & More is one of the leading automotive industry suppliers of quality tyres, determined to ensure unmatched comfort, safety and sustainable tyre products. At Action Tyres & More you can expect premium products that are competitively priced. We are always looking to maximise driving pleasure by offering quiet, comfortable tyres that grip in all weather conditions.
Looking for Tyres on the Gold Coast
Action Tyres & More offer the most extensive range of passenger, 4WD, racing and high performance tyres on the Gold Coast. We currently stock Yokohama, Michelin, Pirelli, Kumho, BF Goodrich, Continental, Cooper and Hankook.
If you can't find a tyre you are looking for in stock we can generally order it in for the next business day (conditions do apply). You can't go past Action Tyres & More in Southport for the best price, biggest selection and top advice from experienced mechanics.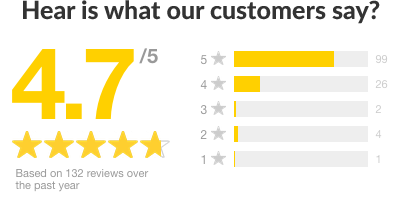 Hear is what our customers say?
I have used Action Tyres since I moved to the Gold Coast and have always had excellent and friendly service. I recommend them to all my friends and family.
Being a previous customer 10 years prior, purchased from several big name competitors since. Why, I don't know? Action delivered sensational service, price and experience.
Smooth, fast, expert advice & friendly! Will definitely be repeat customers - very happy!
Top service & great price!!
Excellent service, advice and price. Very happy and have since recommended family and friends to use Action. My third visit for new tyres and I now use them for service of my vehicle. Highly recommended.
I received excellent advice and professional service. My car feels great. I love the Yokohama's. Looking forward to getting the other two.
Professional, courteous, quick, reliable, friendly with no bullshit.
Fantastic customer service from Action Tyres staff. The help I received was outstanding and my car was treated with perfect care.
When I needed new tyres, Dad said "Go to Action Tyres". I got helpful, professional advice & easy, same-day service . Thanks Action Tyres (& Dad).
Fantastic! Great service, very happy.
Feeling welcoming when walked in the door, very patience in answering questions. Love the online chat. Prompt service and customer service
The guys were very friendly and helpful when speaking to me on the phone and in person at your store. Thank you for making me feel like a valued first time customer.
The team at Action are always very helpful and friendly and always provide great service.
The consultant was very helpful and courteous. We were very happy and satisfied as we left knowing that we had an excellent deal on really good tyres.
Had a slight problem with the tyres but as always Action tyres, addressed it to our satisfaction.
Always a pleasure to deal with Action Tyres.
I just wanted to say you guys were very efficient with putting 4 x new tyres on my car, I was quite shocked how quickly you had my car in the garage up and changing them, I was expecting to be in waiting for over 2 and half hours but it just took a little over an hour, i'm very impressed i also really like my Yokohama tyres, they're awesome. Thank you.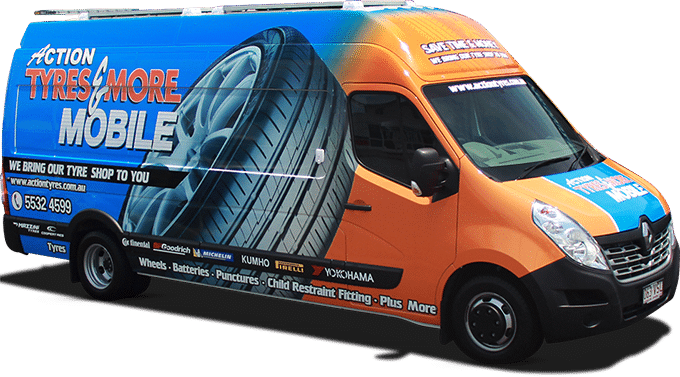 WE COME TO YOU!
INTRODUCING
ACTION TYRES MOBILE
NO EXTRA CHARGE WHEN
PURCHASING 2 OR MORE TYRES*
*Conditions Apply
VIEW MORE DETAILS
Choose the hottest Mag Wheels
for your car!
If you are looking to update your vehicle with a new set of mag wheels be sure to drop into Action Tyres & More! We offer a huge range of wheels to suit every make and model and if we don't have the ones you're after in stock let us know and we will source them for you.
Just some of the high quality wheel brands available include Advanti, CSA, PDW, Speedy Wheels, ROH Wheels and OZ Racing Wheels. Our friendly team are happy to show you through the large range of wheels available and work with you to find one to suit your vehicle and budget. Everything you are looking for in a new set of wheels is available at Action Tyres & More.
Mechanical Servicing
Need a Service, Wheel Alignment, Battery or Log Book Service?
Our mechanical servicing team is the best in the business. We handle work from Mums hatchback, Dads Work vehicle or some of the finest Exotic Cars on the planet. Our team is trusted for its service standards.
We can also take care of your log book servicing, brakes, suspension, wheel balancing, wheel aligning and mechanical repairs. We guarantee the quality of all of our work and we provide the best customer service and the highest quality mechanical work to all our customers.
We also sell a large range of batteries in stock to suit most car makes and models.